Intensive Travel Sketching Workshop in Barcelona
This workshop is open to people wishing to learn or improve their skills in Urban Sketching.
This intensive workshop aims to discover Barcelona in a different way, through drawing. It also has a creative and personal approach to sketching.
During our walks in Bracelona, we will learn to develop our sense of observation to reproduce in images a little of everything that surrounds us: buildings and emblematic elements of the urban landscape, characters, street scenes, characteristical details, aso.
We will remember in a playful way some fondamentals of drawing, such as perspective and composition, and we will occasionally forget about them to play with the spontaneity of our lines.
We will also explore complementary techniques to drawing such as collage, typography and watercolor.
Observation, experimentation and letting go will be emphasized.
This course will help you acquire the confidence and ease necessary to progress.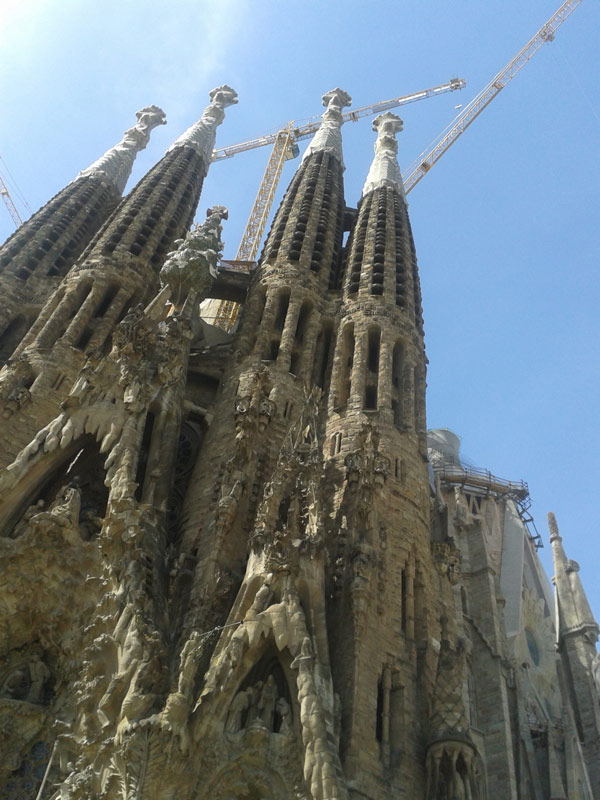 April: 9th to 12th
June: 11th to 14th
August: 6th to 9th
Septembre: 17th to 20th
From Fridays to Sundays, from 10h to 17h (included lunch break)
Mondays from 10h to 13h
Lunches: free. Nothing is arranged for lunch.
We will communicate the meeting point to the participants by email.
Sketch-barcelona reserves the right to cancel this workshop in case of not reaching a sufficient number of registered participants.
We will send the payment details by email. The price includes only the pedagogical part. Provide an additional budget for consomption in bars and museum tickets.
Please consider preparing a list of important contacts in order to manage travel risks or specific needs.
For example:
Address and telephone number of the Consulate of your country of residence.
Health insurance abroad, travel insurance if you have one, (accommodation, means of transportation, loss or theft of personal property, etc)
Details of your bank in case of loss or theft of your credit card
Suscribe to my newsletter!​