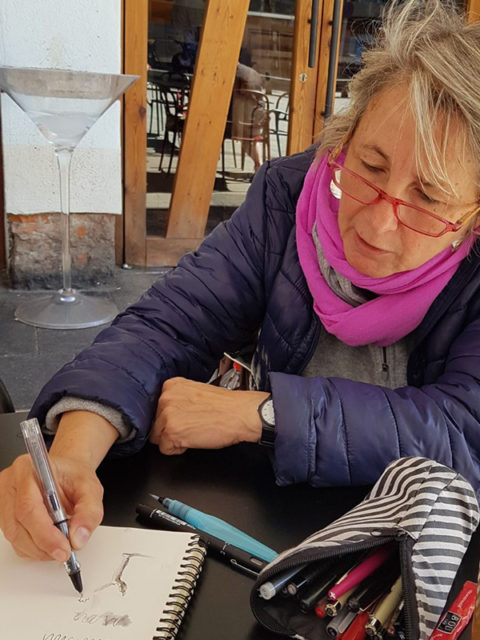 Seduced by the light and dynamism of Barcelona, I chose to settle in the Catalan headtown 30 years ago.
I discovered Urban Sketching in 2013.
I liked it so much that I never stopped drawing since then.
I like to draw any kinds of things, street views, urban atmospheres, human figures, during my walks in Barcelona or my journeys in other places, constantly looking for new subjects to be sketched.
In June 2015 I gave my first Urban Sketching workshop in Barcelona. 
And now I'm currently teaching and organising Urban and Travel Sketching workshops, in Barcelona, as well a intensive workshops in Barcelona and in other European cities, like Rome, Paris, Lisoa, Porto and Copenhague for example.
Sketching is is such a pleasant and creative way to discover places!
Television report on an intensive Urban Sketching workshop in Barcelone carried out by Catalan television TV3.
Report from the television channel BTV about
an Urban Sketching class in Barcelona.